BG7FYX-Install VR-N7500 on my motorcycle
As a motorcycle fan,also a hams. I am looking for a product which can be installed on my motorcycle with multi-functions I need for years.
I have thought about portable radio at first, because it is small and light weight, so I can easily take. But then I thought it is no cool at all and power isn't enough, also bad communication. Most important is without the mobile antenna on my motorcycle, absolutely not !
Then I considered about mobile radio, one of my motorcycle partner said to me, 'Idiot, with so much wind noisy and how danger it be to use single hand to drive while you communicate.'
Seems there is nothing I can do.
But then I find VR-N7500. I have VGC products VR-6600Pro and VR-6900, I like them. Good quality, and proud of those products are made in China.
After checking VR-N7500 functions, I believe this is the one which can meet my demands.
No more words, now I share everyone the whole process how I install it on my motorcycle.
It is second hand Haojue Suzuki DL250,I bought it from another motorcycle fan who bought it just for one year.
1-This is a picture of all items I use.
VR-N7500, speaker microphone, bracket, antenna socket,mobile cable(1meter is enough),Xiaomi bluetooth earpiece, VGC bluetooth PTT.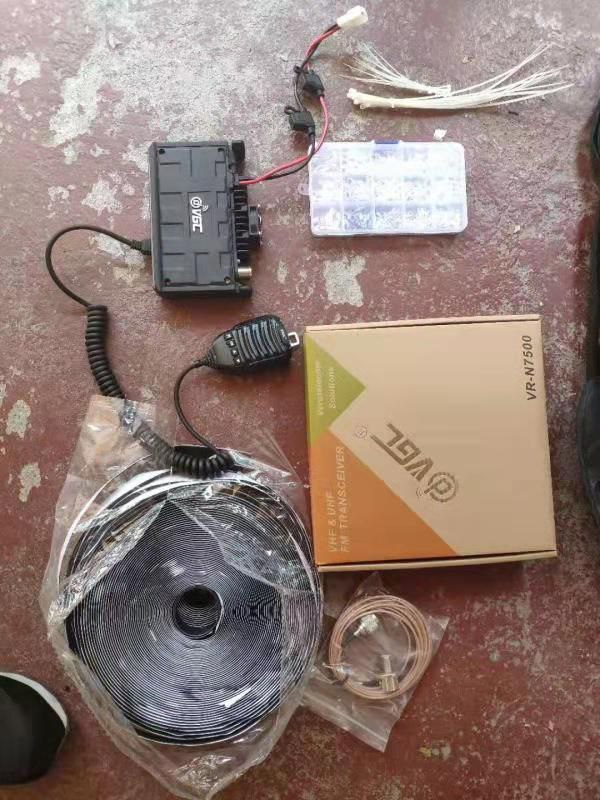 2-First open the motorcycle seat, insert the power cord from the slot of the panel interface, the original power cord is a bit thick, remember not to punch holes, especially don't make holes in the motorcycle rain shield, in case muddy water coming.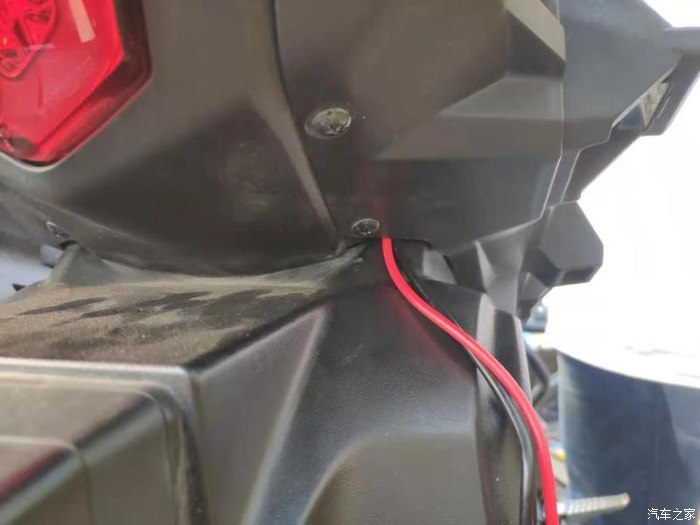 3-When the power cord comes from the gap, it is buried directly into the battery from the gap beside the bench. If you need, add a power-off device or connect to the motorcycle switching power supply, when you get you motorcycle start, it will automatically supply the power, and when misfires, it will automatically power off.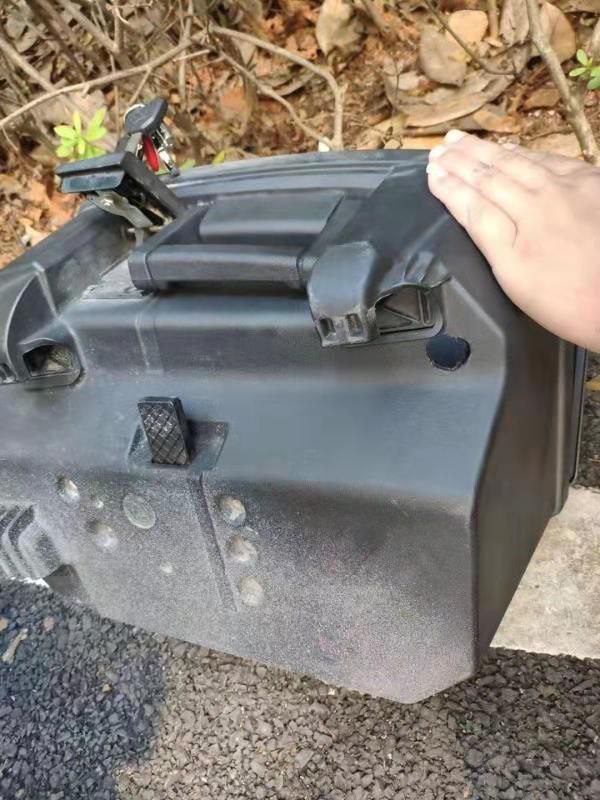 4-Because this Suzuki DL250 motorcycle has three boxes, so I use one of the right side boxes as a radio box, at any cost, I punch a hole in the top of the back of the side box, and then penetrate the feeder to make the joint by myself. I bought the finished feeder self-lead, so I open a hole, and prepare to use glass glue to seal it later. The power lines and feeders are penetrated the box through the hole.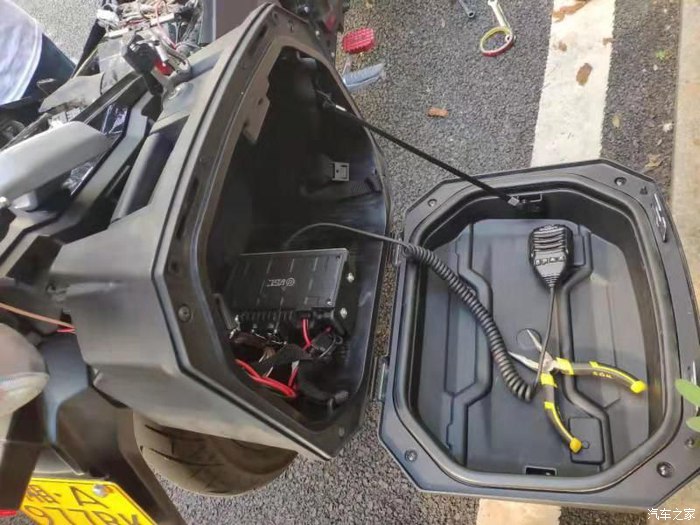 5-Install the pipe head and antenna, I bought 770 antenna, hams all know that use chile-mother sticker in the bracket then flat in the side box, very reinforce. If you still worry about the solid problem, you can use AB glue or small tapping screw to reinforce it, this side box has two-tier design, will not see the screw out of box.
6-Perfect! I connect to our local repeater successfully.
7-Intall the bluetooth PTT on handles, it has a wristband, very easy to install. I test it, very good, loud and clear. (Forgot to take photo)
Summary:
This VR-N7500 is suitable for motorcycle installation, it has bluetooth function, with its own brand bluetooth PTT, user can connect with any mobile phone and headset and motorcycle Vimatron system on the market. It is convenient for motorcycle drivers to wear helmet without traditional speaker microphone. Mobile APP can set and adjust the frequency without opening the side box. No need to connect the computer to write frequency, very perfect. This allows you to go any places with your pals with good-communication and safety drive.
The most important hint is that many scooters want to be installed like this. Sorry, I suggest not to installed it in the bucket under the bench. The high voltage current of spark plug will produce electromagnetic radiation, which seriously affects the effect of communication. If you don't believe you should try it on your own.
Finally, thanks to BG7FYY for his help.